Mixed-mode printing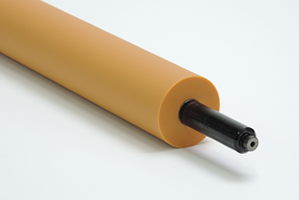 It has been said that achieving stable and high quality UV printing is difficult while maintaining the quick-drying feature. To overcome this issue, we developed "TRUST ZETA", a UV resin roller compatible with both general and high sensitive UV ink, which enabled excellent quality UV printing. This product can be used in various printing markets due to its compatibility for use in both UV and conventional printing with its improved durability meeting the customer's demands.
We continue to improve TRUST ZETA based on customer's feedback regarding any issues or concerns. We continuously supply the best satisfaction and printing quality to our customers with TRUST ZETA.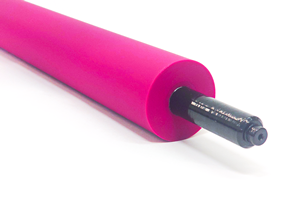 In recent years, with the increasing speed of machines, Trust Pro has cleared the problems of softening deterioration and durability that have become issues for resin rolls.
Like Trust Zeta, it is compatible with current UV printing materials, enabling high-quality printing.
In addition, as a roll for industrial use, we have greatly improved the resistance to materials that have recently shifted to water-based printing, and we offer new Techno Roll rolls that can be used with water-based inks, water-based varnishes, and water-based paints, which have been issues with urethane materials up to now.
Since it does not contain any chemical substances (phthalate esters) regulated by the RoHs2 regulation, it can be used with peace of mind.
Waterless mixed-mode printing
TRUST WL
The TRUST WL roller has the same base features as TRUST ZETA, but adds conductivity.
Suitable for "waterless" UV printing.