Hickey removing roller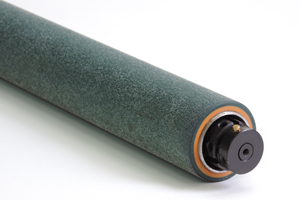 Over ten thousand sales!
Oscillation and fibers on the surface of the roller enables it to eliminate the cause of "Hickeys" before they grow, and "Ghosts" can be reduced due to its oscillation effect.
Most Hickeys will be removed by replacing the 1st or 2nd ink form roller with the Hickey Sweeper WT. The base material is the same as that of TRUST ZETA, which has high performance in UV and Conventional printing.
This roller can be washed by automatic cleaning and special maintenance is not required. The stroke range of oscillation can be adjusted to meet the customer's request.
Hickey Sweeper WL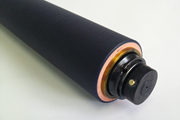 Hickey removing roller designed for waterless printing.
This roller can remove Hickeys and reduce Ghosts as well as prevent static electricity, and does not damage resin printing plates.
Hickey Sweeper WSP
Hickey removing roller designed for conventional printing.
Machine downtime due to paper dust cleaning can be reduced.
Dampening Hickey Sweeper
Hickey removing and oscillating water form roller (PAT) providing an excellent Water-ghost countermeasure for use in mix-mode printing.
Impression cylinder roller
TRUST U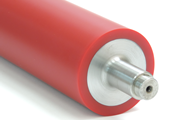 Impression cylinder roller made using a urethane material prevents itself from damage with its excellent resistance against solvents and abrasion.
TRUST EPSILON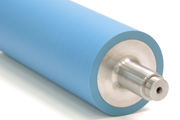 Impression cylinder roller made from a hard urethane material with excellent strength and solvent-resistance.
BLACK BOSS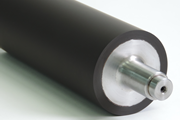 Impression cylinder roller made from NBR rubber with excellent resistance to scratches, abrasions and pressure.
Suitable for seal sticker and label printing.
Automatic oscillating roller (ghost countermeasure)
SELF SWINGER
Special structure roller which can be installed easily and oscillates smoothly (PAT).
Nylon coating roller
Rilsan coated roller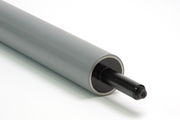 A multifunctional roller with excellent resistance against solvents and pressure suitable for use in printing.