Mixed-mode printing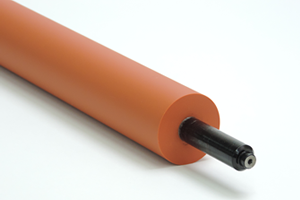 TRUST LAMBDA, a dampening form roller which is made using a special resin material, is suitable for use in both conventional and high-sensitive UV printing.
TRUST LAMBDA has been improved to meet increasing demands of power-saving UV printing. This roller has excellent resistance to swelling and shrinkage caused even by the use of the latest printing materials. The hydrophilicity of TRUST LAMBDA can control the amount of water transferred to a printing plate, which enables vivid printing with high reproducibility of halftones.
TRUST ZETA-D
Continuous-flow dampening form roller with excellent solvent resistance. TRUST ZETA-D is derived from TRUST ZETA, which has high performance in UV and Conventional printing.
Super Hydro Metric
Continuous-flow dampening roller which is manufactured using a mixed compound of resin and rubber.
This roller is suitable for use in non-alcohol printing where the printer alternates between UV and conventional printing.
Chrome-plating, Nickel-plating, Ceramic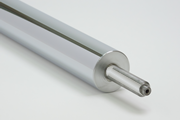 Our Chrome-plated rollers have high hydrophilicity due to their extra thick plating layer.
Our Super chrome-plated roller is treated with a rust-proofing layer.
New Hydro Metric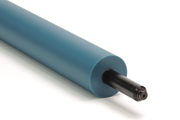 A dampening roller which is made using a special resin material, is suitable for use in business form printing press. (For less-alcohol printing)
Ryno red Hydro Metric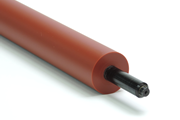 A dampening roller which is made using a special resin material, is suitable for use in business form printing press. (For non-alcohol printing)
Ryno Hydro Metric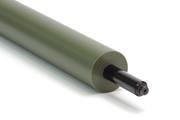 A dampening roller which is made using a special resin material, is suitable for use in business form printing press. (For high-alcohol printing)